Durometer
PlasTastic Comes In Every Durometer From Soft To Hard
The thermoplastic elastomer that composes PlasTastic is so versatile it can be compounded in every durometer, the measurement scale for hardness.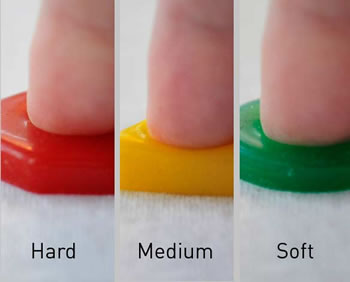 We start with three basic measures: DS300 is the medium durometer used to mimic flesh. DS309 is soft. DS303 is hard. Powdered plastic is added to create a cartilage or bone-like feel for DS200.
We also make a sticky version called XP-1-127. All compounds can be fused to one another for combined layers of hardness.
With extraordinary elongation and memory, PlasTastic performs beautifully in every durometer application.